Timor-Leste
Asia & Middle East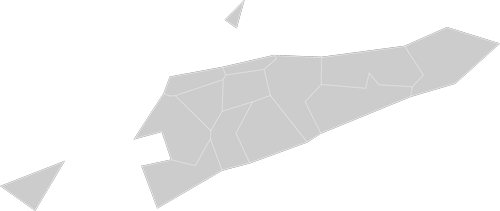 Trade in Timor-Leste
Timor-Leste was the world's 161st largest exporter of goods and 163rd largest exporter of commercial services in 2021. Export values were 616 and 17 million USD respectively. Timor-Leste's top export category was fuels and mining products, followed by agricultural products, and manufactures. In 2017, Timor-Leste's main export destination markets for goods and services trade were to Indonesia, the United States and Germany, with trade representing 84.88 per cent of GDP. In terms of imports, Timor-Leste is the world's 169th largest importer of goods and 78th largest importer of commercial services. Import values were $873 and $4,697 million USD respectively in 2021. Timor-Leste's top import category was manufactures, followed by fuels and mining products and agricultural products.  Leading import partners were Indonesia, China and Singapore.
Regional Trade Agreements Database
General Information

This section includes general information on the economy, legal system, official languages and links to additional demographic information.

Official Name

Democratic Republic of Timor-Leste

Abbreviation

TL

Capital

Dili

WTO Membership Date

Observer

Legal System

civil law system based on the Portuguese model; note - penal and civil law codes to replace the Indonesian codes were passed by Parliament and promulgated in 2009 and 2011, respectively

Language

Tetun, Portuguese

Number of Time Zone(s)

1

Additional Information

Financial Information

This section includes financial information such as the currency, exchange rate lookup and local banks issuing trade finance.

Currency

United States dollar

Exchange Rate

Google Finance Currencies

Contact Information

This section includes contact information for business support organizations and national resources.

Business Support Organizations

Additional Information

ePing alert

Links to other helpful resources

This section includes additional links to trade-related resources.

National Tariff Finder

https://customs.gov.tl/tariff-finder/

Trade Information Portal

https://customs.gov.tl/doing-business/national-single-windows/
Last Reviewed: June, 2023
Businesses & Entrepreneurs
Find a concise overview of key aspects of international trade for micro, small, and medium-sized enterprises with our Businesses & Entrepreneurs Guides.
Policymakers & Researchers
Find a concise overview of key aspects of trade and MSME-related policymaking with our dedicated library of Policymakers & Researchers Guides.